Quinn Stilletto : Art and Words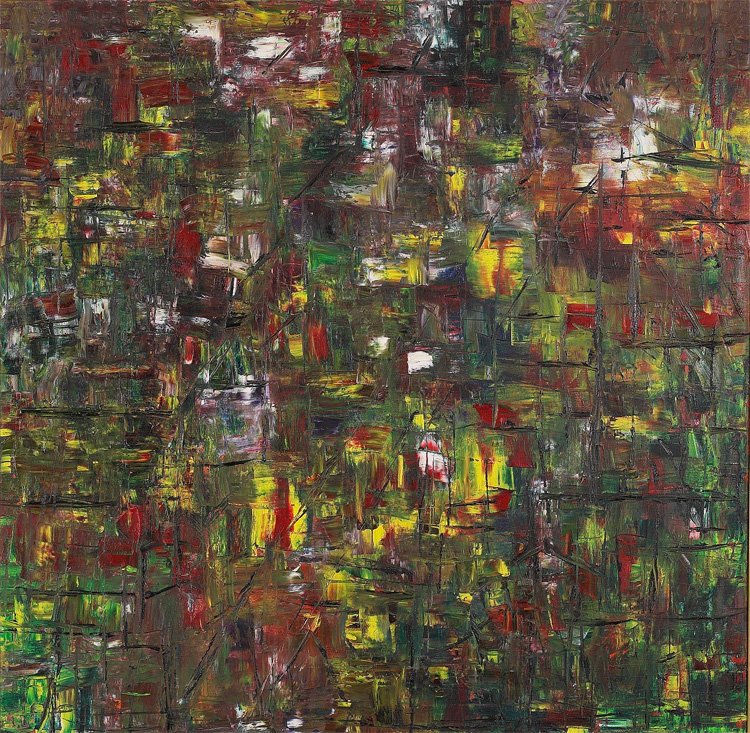 When I was trying to come up with the title of this post, beyond Mr. Stilletto's name, I found myself, well, speechless. That isn't an easy feat, I might add. I always have difficulty trying to describe an artist with two words. Granted, that is a self-imposed limitation, but I try to have a little fun with it, nonetheless.
< p class = "pScatnStyle" > I was very struck by Mr. Stilletoo's art, but also his way with words. It seems that his expression, be in graphical or the communication art, it emanates his essence. Read with me, will you, in the words and of the artist, himself...
When did you first decide that you wanted to be an artist?
I was in my eleventh year of college participating in a biology lab which required a visual record of various bacteria as seen through a microscope. The laboratory proctor sent my drawings to the head of the art department who indicated to me that I had artistic talent. That was my last day in pre-med. I had dabbled in art and design for the ten years preceding this moment, however I regarded it simply as a natural skill. This juncture of my academic career, for some unexplained reason, became the turning point in my life. I have no regrets. The process of living and the process of dying are occurring simultaneously in all of us, and when I am not producing art, I perceive the dying.
What was your first art creation?
Throughout my academic career I produced a vast quantity of "decorative art," including portraits, 3 dimensional pieces, mobiles, photographs, etc. My first actual work of art was a large sculpture composed of roughly 2,000 tongue blades glued together in 1969.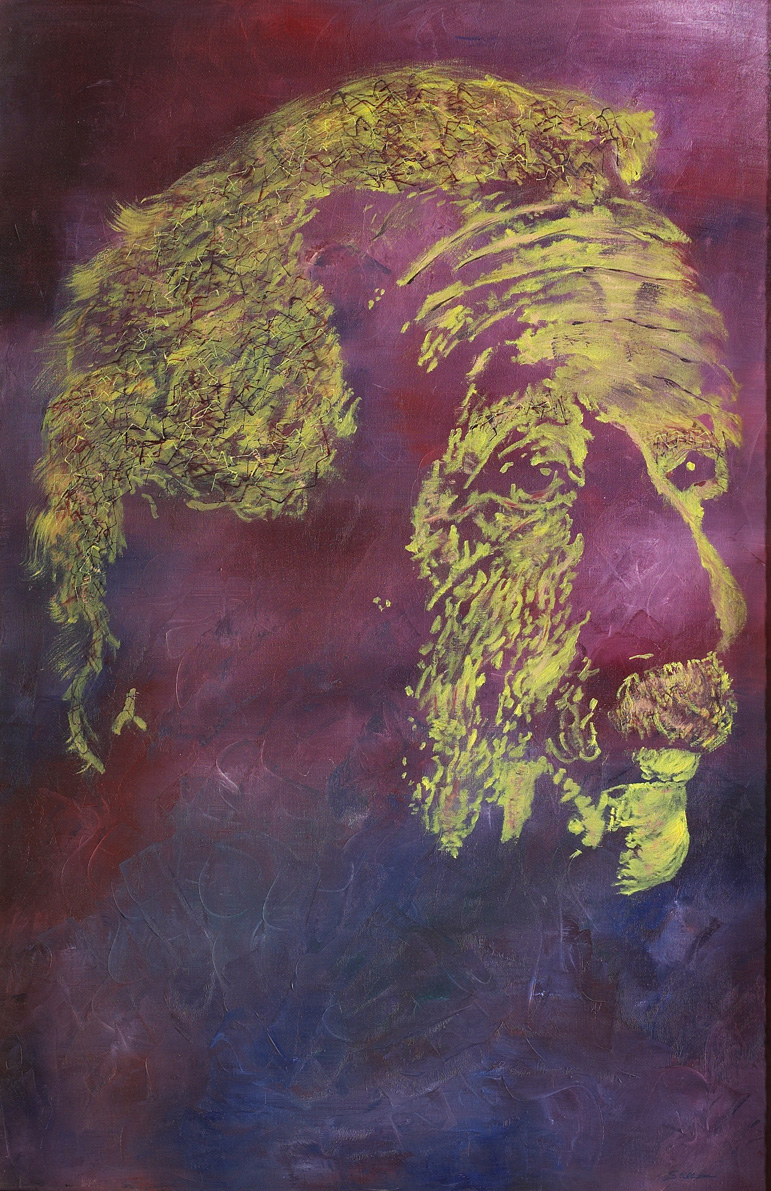 What was your first memorable art piece?
My first memorable piece of art was a theater set which I co-designed, built, and painted for Gian Carlo Menotti's production of Amal and the Night Visitors, in 1980. The set became a property of the now defunct Cleveland Opera Theater and was rented to opera companies in several locations around the world.
Please describe "A Day in the Life of Quinn Stilletto, Artist Extraordinaire."
I live my life one day at a time, if you get my drift. Some days, I teach school, some days I design commercial and residential spaces, some days, I design and build furniture. As often as I can, I isolate myself in my studio and attempt to expand my body of work. I work in over 100 media and like every other manic artist, I always have 5 or 6 pieces in progress. With the time remaining, I try to save the world for democracy.
What do you do with your art?
I am not a business man, however I have been fortunate enough to sell a substantial number of pieces. In the community in which I live, I am somewhat well-known and am lucky enough to be commissioned by various commercial interests and individual collectors. Periodically, I exhibit my work in galleries and participate in benefits for non profits with which I am aligned. I generally sell well (not to friends and acquaintances) but, I am stubborn about overexposure. Over the years, I have retained a few art reps however, as you are aware, in the business of art most reps market stables that are too large to manage.
The process of living and the process of dying are occurring simultaneously in all of us, and when I am not producing art, I perceive the dying.
What are your plans for the future?
I presented the point in one of my blogs that too many artists who achieve a platform from which to make a statement unfortunately have nothing to say. It shows in their work. I view myself as one of the first artists of this new millennium. My goal is to create a visual metaphor that represents a historical record of my consciousness as well as the collective. My future will be art. I have gratefully relinquished any choice in the matter. I am currently engrossed in a new body of work which will include a minimum of three distinct styles.



In the words of Quinn Stilletto, from his website, "I believe in art, not simply my art but, in the 'Big Art.' In my experience, art has never been an endeavor or a vocation. Art is my assignment, albeit from an unmanifest source."

Connecting with Quinn Stilletto :

Artist Site :
www.quinnstilletto.com
Blog :
quinnstilletto.com/new-blog
FB Page :
facebook.com/pages/Quinn-Stilletto-Fine-Arts/129752197075303