Marcia Beckett : Watercolor Delight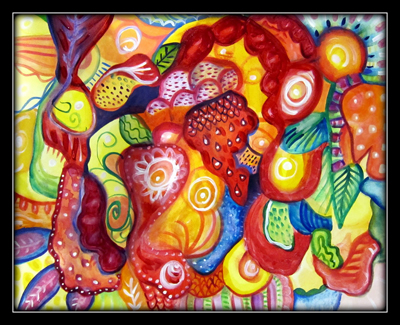 I was drawn to Marcia Beckett's beautiful works of watercolor art. I remember trying watercolors when I was a child and ending up with a kaleidoscope of wet color on my wrinkled paper. Ms. Beckett's beautiful interpretations and expressions, with this medium, portray such a flowing feel, that she makes it look almost easy. Being a huge fan of color, I am definitely a fan of her artistic creations. I had the privilege of interviewing Ms. Beckett for today's column. Please read with me and learn about the woman behind the art.
When did you first decide that you wanted to be an artist?
I have always loved art as a child. In high school I enjoyed it as well, but I didn't have any self-confidence in my abilities. I never considered it as a career option until I took a general studies course in art during college. At the end of the course, the teacher wrote me a note encouraging me to pursue art as a major. I owe it to her as the reason I chose the field. I decided to become an elementary art teacher to combine my desire to work with kids and to make art.
What was your first art creation?
As a child, my first art creations were collages and drawings in books. I remember a small book with flowers in it that my grandma gave me. I drew all over the pages, added stickers and other cutouts.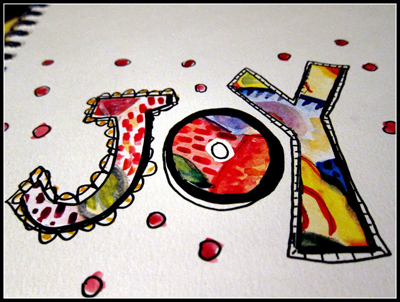 What was your first memorable art piece?
My first memorable piece of art was in college where I was making a realistic painting of the hallway. I took a break from painting, and walked into the bathroom. While I was in the bathroom, I overheard some older art students mocking the painting I was making. It made me so angry and hurt, that I walked out of the bathroom and completely changed the painting. I turned the hallway into an ominous and expressive picture. Instead of painting in realistic colors, I used red paint for marks on the wall, which kind of resembled blood. After it was finished, I was very pleased with the result and entered it into a local juried art show. It won 2nd place for the painting category. I know some of those girls who mocked it were at the show, so it gave me a nice sense of satisfaction.
What do you do with your art?
Right now, I am building up a body of work and developing my style. I have always painted and drawn, but this past year I have really become more immersed in my art making. I show my art on my blog: http://marciabeckett.blogspot.com. I will be showing a couple of artworks in a coffee shop gallery in Chicago this fall. I also enjoy giving my art as gifts.
What are your plans for the future?
My current projects include painting vivid and bright watercolor "doodle" paintings, inspired by nature, fruit and flowers. I also do a lot of art journaling and have been submitting them for publications. Within the next year, I am going to create an online shop for prints and greeting cards and I would like to begin selling at arts and craft fairs. I'm not looking to make tons of money, but it would be nice to earn a little extra in order to sustain my art hobby!
Ms. Beckett's beautiful interpretations and expressions, with this medium, portray such a flowing feel, that she makes it look almost easy.



In the words of Marcia Beckett, from her website, "I am a K-6 art teacher in Madison, WI. I am a new mom and I try to do some creative things in my spare time. This blog is about my personal art experiments."

Connecting with Marcia Beckett :

Blog :
vividlayers.blogspot.com
Blog :
marciabeckett.blogspot.com