Tracie Koziura : Artist & Philanthropist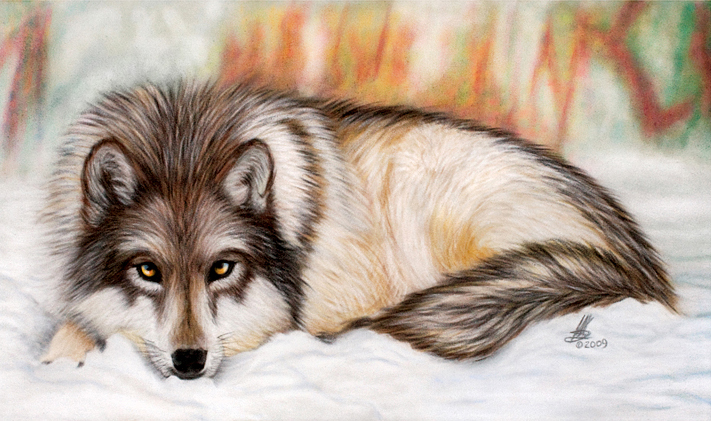 Ms. Koziura is not only an exceptional artist, but she is also an exceptional person. She inspires me in the way that she uses art to help charities. Her portraits, one of which is shown in this article, are sold and a portion of the proceeds are given to the charities favored by the subject of the portrait.
It is no small secret that I am in search of charities which I can assist through my music, that I started my own "5 Hugs A Day" campaign, as a result, and I have always said that music and art are cousins in the same family, drawing from the same core of who we are, expressed through our art, be it visual, music, or another art. Learning more about Ms. Koziura shows me that there are others like me who are drawn to the same desire to use their art in a manner that not only is expression of the art, but also helping people.
Ok, I have been gushing about what a wonderful person Ms. Koziura is, but, have you looked at her art? Read with me, and learn more about the woman behind the art, the woman behind the philanthropy.
When did you first decide that you wanted to be an artist?
I have always loved being creative and my favorite subject at school was art. When I look back, most of the jobs I had have been creative in some form or another - from hairdressing through knitwear designer, cross-stitch designer to graphic designer and web designer. If I can use my imagination I am like a kid in a candy store! However, painting is something I have only recently discovered and is a direct result of my lifelong love and passion for wolves.
After decorating in early 2008, I thought it would be nice to have some paintings of wolves to put up around the house so I went on-line to see what I could find. I came across the work of UK Wildlife Artist, Vic Bearcroft and as soon as I saw his paintings I thought, "If I could paint, that's how I would love my pictures to look!" As I read more I discovered he used pastels on velour. I had never held a pastel before in my life but, as it was more like drawing than painting, I was suddenly keen to try. Paul, my partner, bought me my first set of pastels and paper in May that year (an early birthday present) and now we have wolf paintings all over the house - I just cannot imagine life without my pastels now!
What was your first art creation?
The first thing I remember creating was a set of three miniature Daleks, a daddy Dalek, a mummy Dalek and a baby Dalek, when I was about 7. I made them at school for my Mum as a Christmas gift and she still has them to this day! Why Daleks? Well, that year, we had been to the cinema to watch Dr. Who and the Daleks, with Peter Cushing, and the Daleks absolutely terrified me! I suspect creating the miniatures was my way of trying to overcome my fear of them. I still believe in the healing power of art!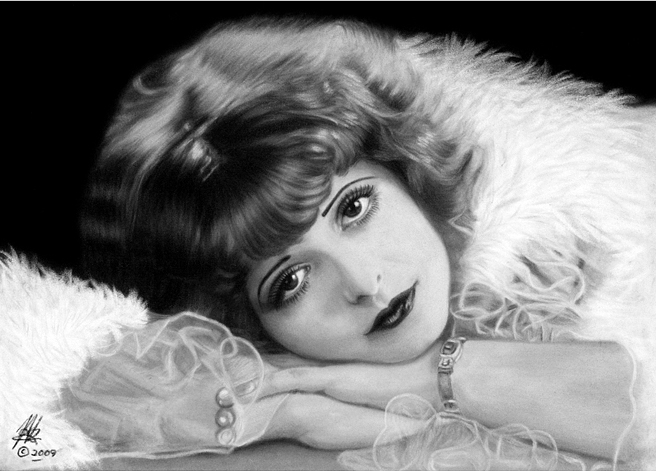 What was your first memorable art piece?
I think I was about 12 or 13 at the time. It was a Sunday afternoon and I was at the table in the lounge trying really hard to do my History homework. As an ADDer, I was always far more interested and focused when being creative than having to study the more academic subjects! As I struggled with my attention to the 'job at hand,' I began doodling and, after noticing my Mum had fallen asleep, the doodle grew into a portrait of her snoozing away in the chair!
Now, let's face it, few people look 'good' sat in a chair fast asleep and, although it really did look like my Mum, I didn't think anyone would like it because it wasn't particularly flattering. I have to say, "Kudos to my Mum!" because when she awoke and saw it she said it was brilliant (aren't Mums wonderful!) and suggested I take it to school to show my art teacher, Mr. Draper. I was resistant at first saying he would think it was rubbish but my Mum kept insisting I should let him see it and not try and guess what he might think. So, I eventually packed it into my satchel ready for my favorite Monday morning class - 2 hours of Art!
It took me all lesson to finally get the courage to show Mr. Draper my drawing. I honestly didn't think it was any good. Imagine my surprise (and delight) when he said he would like to add it to the current art exhibition in the school library! I remember him saying how well I had captured 'a moment in time' and that he was particularly impressed with the honesty of my drawing! I was amazed. I remember thinking, "If I'd known that might happen I would've used better paper!" I had drawn it on a sheet of my feint ruled A4 History pad! However, I learned TWO very valuable lessons that day: 1) art is not always about beauty and 2) never assume what another person may think or be thinking!
Please describe "A Day in the Life of Tracie Koziura, Artist Extraordinaire."
Wow...this is a tough one! I would LOVE to be able to paint all day, every day, but, at the moment, I am still working so am restricted to evenings and weekends. I do need to be 'in the mood' to create and the mood always escapes me when I have other things that must be done. I like to have all the necessary tasks out of the way so when I begin a project, I can really lose myself in it until it's completed. I get frustrated if I have to stop to sort out the washing or cook a meal!
I have submitted a couple of works to online contests, one of which was the Get Dusty Juried Challenge through the Pastel Guild of Europe back in October 2009 which I won with one of my wolf paintings, Winter Watch. The other online contest was with The Artist In You where I won "Artist of The Year 2011" with another of my wolf paintings, Silent Witness.
What do you do with your art?
At first, I was painting to decorate my home but after a while we ran out of wall space! I then created several pieces as gifts for friends and family but I didn't want to stop painting so I started to think about selling. As Paul and I have our own web development business, it seemed logical to create my own website in order to sell pieces. I also looked into creating limited edition prints of my works to sell those online, too, and now originals and prints are available through my website, Tracie Koziura Art.
I also wanted to find a way to use my art to help make a difference somewhere and in January 2011, I joined a group of amazing people with a mission to do just that through art. The Artist In You! has a very strong following of over 21,000 people on Facebook who love the arts and support the project. One of the sister projects is the Art4Good Foundation which recently launched a brand new website selling a huge variety of Original Art and Limited Edition Prints in order to raise funds for a number of global causes and charities and support projects planned for in-school and interactive art programs for students. I am thrilled to be part of such an incredible project and also delighted that the Art4Good Foundation has selected several of my Limited Edition Prints as part of their Rising Stars Collection (http://www.art4goodfoundation.com/tracie-koziura/), allowing people all over the world to be able to buy my work.
It would be impossible to give all the details of what The Artist In You is about here but I have a couple of links for the website that gives all the details of the mission and how it began which I would love to share:
The Mission: http://www.art4goodfoundation.com/our-mission/.
The Back Story: http://www.art4goodfoundation.com/the-back-story/.
Building a Global Community: http://www.art4goodfoundation.com/building-a-global-community/.
Silent Star (Clara Bow).

Star of the silent film era, Clara Bow personified the "Roaring Twenties," becoming world famous as the 'IT' girl from the film of the same name. This painting now belongs to my #1 fan - my son, Jamie!

[For you art enthusiasts, it is] soft pastels on velour and 12.5" x 9.5."
What are your plans for the future?
At the moment, I have a corner of our lounge area for being creative in but, as I have now accumulated so much equipment, Paul is going to build me my very own art studio so I can have everything to hand and make as much mess as I want without worrying about the carpet! I always wondered what I would do when I finally retired and now I can't wait to retire because I know exactly what I will be doing!
As for current projects, right now I am working on a small wolf piece to use for our Christmas cards - something I have done each year since I first began painting in 2008.
I am also planning a 'larger than usual' painting of Taz, our beautiful GSD/Rottie cross who left us for Rainbow Bridge just over 3 weeks ago (October 21st). Everything is ready to begin except me...but I'm getting there. Taz was such a huge part of our lives for almost 15 years (we work from home so he has been with us 24/7 all his life) and the void he has left is immense. We are both still very raw but, as I said, I have always believed in the healing power of art and I do believe this project will be very cathartic – that it will help both of us through these really tough days. This will be a very special and personal work – something I would not be doing if I hadn't discovered my beloved pastels when I did. It almost feels like it was my destiny to start painting when I did so I would be able to create something special that we will treasure forever - something as special as Taz was.



In the words of Tracie Koziura, from her website, "I guess it was inevitable in today's technological climate that more and more artists and art lovers would begin using the Internet to both showcase and discover new art and talent - the music and movie industries are already making excellent use of what is available so why not the visual arts, too?"

Connecting with Tracie Koziura :

Artist Site :
www.traciekoziura.com/
Online Store :
www.traciekoziura.com/page.cfm/content/store-index/
Blog :
blog.traciekoziura.com/
FB Page :
facebook.com/TracieKoziuraArt
FB Profile :
facebook.com/traciekoziura
Twitter :
twitter.com/Rebelwolf
LinkedIn :
linkedin.com/in/rebelwolf