Matthew Emeny : Military Aviation Art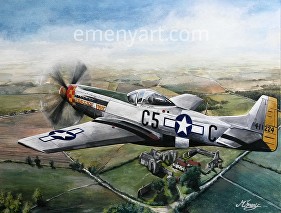 At first glance, at a distance, these images look as if they are photos from the war or from the beauty of the machines gracing the skies. Then, one realizes that they capture something that oftentimes is not able to be captured in photos, as well as providing more depth, and appropriate color. These are paintings by the talented Matthew Emeny.
When did you first decide that you wanted to be an artist?
I have always enjoyed art and strived to produce detailed watercolor paintings throughout my teens. It wasn't until my mid-30s that my artwork really took off and I discovered I could paint. I am self-taught and it has taken a lot of hard work to develop my natural talent to a stage where I could turn professional and self-employed.
What was your first art creation?
My first painting was a turning point for me. It also led to the creation of my company, "Emeny Art." It was an oil painting of St. Mary's Church located in Stone, Kent. The United Kingdom.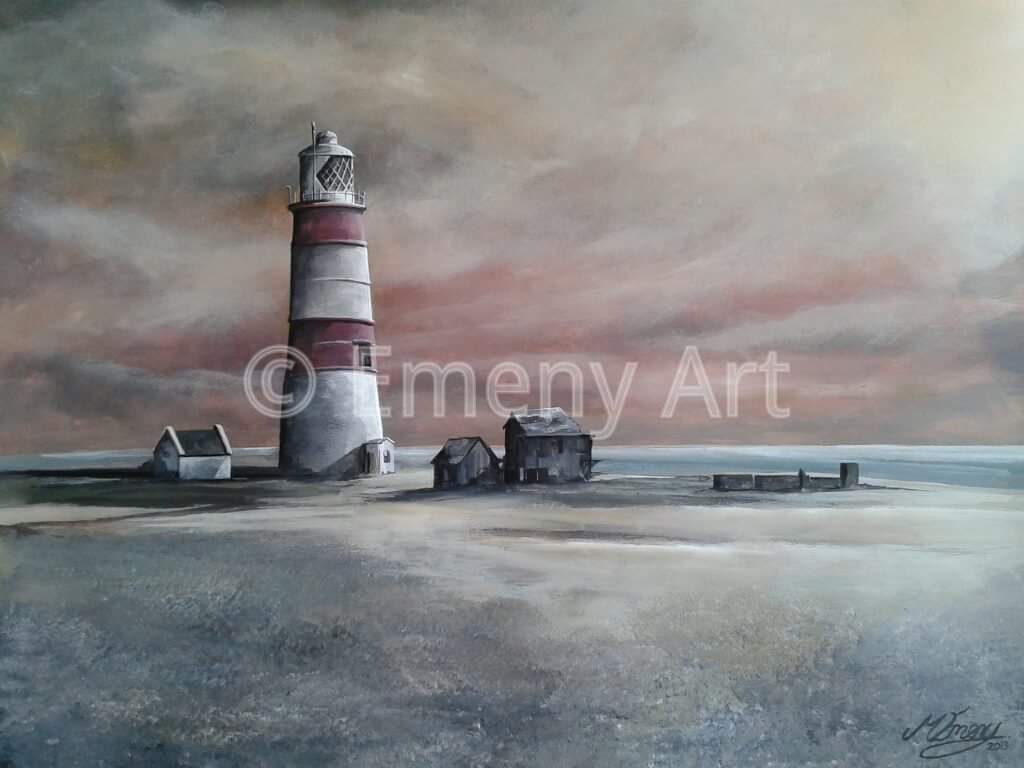 What was your first memorable art piece?
The first painting which my parents always remind me of was of a ladybird beetle. There was a plague of them in the 1970s and apparently as a toddler when out in my buggy, I would pick off any that landed on me and eat them! This must have sparked off an interest to paint one for my parents.
Please describe "A Day in the Life of FirstName LastName, Artist Extraordinaire."
I usually start painting once the sun is up and there is plenty of natural light in my studio. However, I have been known to get up at 3 am to paint if I'm very busy or just can't sleep.

It helps to be in the mood for painting, but I love painting. So, even if I'm not in the mood to start with, after about 10 minutes I'm well into the swing of things
What do you do with your art?
I work on a commission basis as well as exhibiting and selling my art online. One of my most recent paintings, "By Moonlight We Strike," was included in "Britain at War" magazine. The painting is a WWII dambuster scene featuring Guy Gibson's Lancaster attack on the Mohne Dam. I have this piece for sale as a limited edition print.
The depth and detail of Matthew's paintings are beyond description. They are simply breath-taking.
What are your plans for the future?
I will continue to paint and turn all my ideas into works of art. I have many projects planned for the future. One of my other projects was another aviation painting which was commissioned. The painting is of a Phantom F4.
In the words of Matthew Emeny, from website, "I am a self-taught artist and have been painting since 2010. I cover a wide variety of subjects using watercolour, acrylics, and oils. ...For the majority of my paintings I use Watercolour."

Connecting with MatthewEmeny :

Artist Website :
www.emenyart.com
FB Page :
facebook.com/matthew.emeny.artist
Twitter :
twitter.com/EmenyArt