The following is a list of Art events for the fourth quarter of 2011 (October-December). This list will contain some of the same events as earlier calendars, when the event is still ongoing.
The goal is to be as diversified as possible, different regions, different cultures, different mediums and media. So, please, send over any events that you may know of, so they can be considered for the next calendar.
Note: The following events are listed in order of "end date."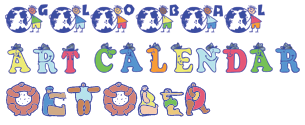 Impressionist & Modern Art Including Russian Art
October 6 – 11, 2011
Sotheby's * New York, NY, US
This exhibit and auction includes modern art, impressionist, as well as Russian art. One of the artists that will be featured is Marc Chagall. One of his pieces is shown below (not necessarily exhibited at this event).
[singlepic id=73 w=320 h=240 float=left]
Beyond Limits
September 16 – October 30, 2011
Sotheby's at Chatsworth House, Derbyshire, UK
The beautiful grounds of the Chatsworth House in Derbyshire serve as the backdrop for modern sculpture, of grand scale, artistically created by artists who have not been featured previously.
Click here to read more and find out about some of the featured artists.
Art In The Square
October 29 – 30, 2011
Delray Beach, FL, US
This fine art show includes works by local artists, as well as national artists, and benefits charity(ies), as well as helping to increase awareness of art and the art education of youth.
Tim Burton Exhibit
May 29 – October 31, 2011
Los Angeles County Museum of Art (LACMA), Los Angeles, CA, USA
This exhibit displays the artistic talents of Tim Burton, drawings, paintings, photographs, storyboards, moving images, and more!
Click here to visit Tim Burton's website.
Human Currents
July 22 – November 13, 2011
The Rubin Museum of Art, New York City, NY, USA
In the early 21st century, there was a pilgrimage in India which amassed the largest group of people in one place. Talented photographer, Hannes Schmid, captured images and this exhibition is a presentation of these images of the greatest form of art, humans.
Click here to visit Hannes Schmid's website.
The Forbidden City at the Louvre – Emperors of China and Kings of France
September 29, 2011 – January 9, 2012
The Louvre (Richelieu Wing), Paris, France
The Louvre will be exhibiting treasures from the Yuan Dynasty in China, art collections of the Emperors, as well as art related to the history between France and China. Should be an interesting opportunity to view the discovered art of The Forbidden City Palace.
Fabled Journeys in Asian Art: East Asia
July 16, 2011 – January 22, 2012
The Trammell and Margaret Crow Collection, Dallas, TX, USA
In keeping with the other exhibitions at this venue, the East Asia exhibit displays art inspired by Chinese culture, as well as a look into the expressions of women, and the cultural influences of Japan.
Click here to read more and find the listing of some of the artists featured.
As always, if you have an art show or art event that you would like to share, please let us know. Feel free to comment on this post for consideration for the global art calendar.