ET : Doodle Delectation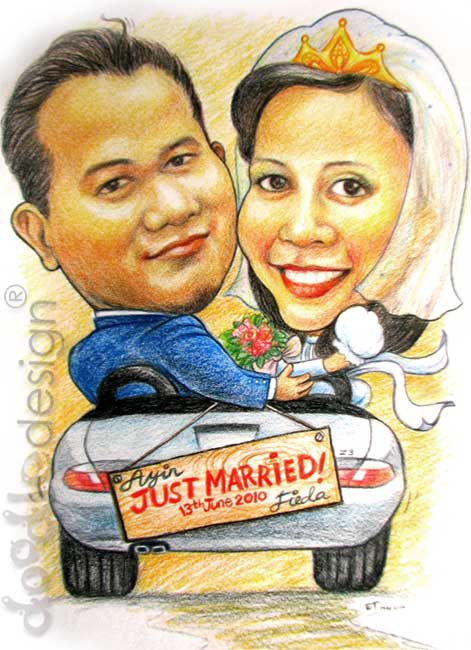 The doodles can't help but entertain you and start you craving more. To say that ET is talented is an understatement! Please view these charming works of art and learn about ET, as you read the interview below.
When did you first decide that you wanted to be an artist?
My dad was a policeman with a passion in Art. He has always encouraged me to draw and paint since I was a kid. All I remember back then was that when I grow up, I must use my skill and talent to earn a decent living some day. And so, I did… and still do.
What was your first art creation?
I think I painted a lot of things on so many papers when I was introduced to a modest watercolor set. I especially loved painting faces. From there, I moved to some walls, too, which didn't make my parents very happy because each time we moved to another house, Dad had to repaint it.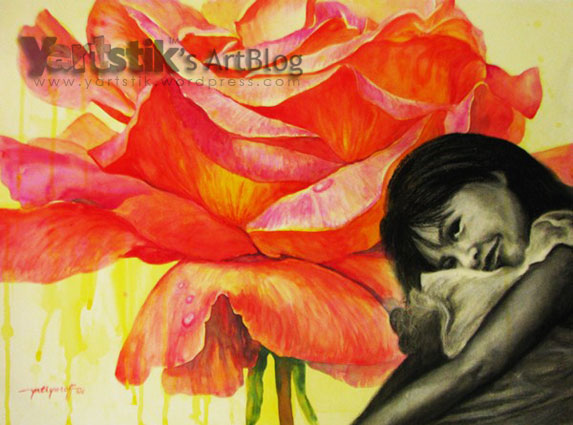 What was your first memorable art piece?
When I was about 12 yrs old, a friend of mine gave me a photo of a deer that seemed to be in pain with a bleeding knee, hiding under a tree with some wild bushes around it. The picture really tugged my heart I so I painted it in watercolor. My parents seemed very proud when they saw it. The next day, it was framed up and hung in the living room for everyone to see. That was officially my first framed art work and certainly a memorable one!
Please describe "A Day in the Life of ET, Artist Extraordinaire."
I would love to have a routine of getting up early in the morning and having a cup of coffee and pondering what I should paint next. However, being a freelance graphic designer and an artist sometimes throws me everywhere. As a freelancer, I work on a project basis and timelines. As an artist, sometimes I work on my own ideas but at other times, I have to focus on some commission works as well. So, it depends. Most of the time, I need to work according to prioritization, but I try to make a habit of sketching something or anything that crosses my mind or eyes… every single day.
What do you do with your art?
Usually, I sell my original paintings through group art exhibitions that I participate in from time to time around Malaysia and overseas as I'm a member of the Malaysian Watercolor Society (MWS) and the International Women Artists (INWAC).
I have a site at yartstik.wordpress.com which focuses on my fine art, displaying my past and current works online. I also take commissions for portraits, figures, and flower paintings.
My other online gallery, doodledsgn.blogspot.com, displays more of my passion for doodles, caricatures, fun crafts, drawings, and illustrations. I take commissions for caricatures, too, of course.
The doodles can't help but entertain you and start you craving more. To say that ET is talented is an understatement!
What are your plans for the future?
As many could see if they go to my site, I haven't really widened my art services and products globally, just yet. I mean, I don't even have an etsy shop like many artists online. It's embarrassing, really (hehe). That's why I was caught by surprise when the lovely and talented Ms. Lady D has offered me the chance to be featured in her established site (thank u thank u thank u dear Lady D!!!). <--- Thank you, ET! --->
So yes, I do have plans to open my own etsy shop or other online shops in the near future and hope to share my art works with people from all over the virtual world who may be interested in purchasing or ordering.
My current projects involve more watercolor works as I want to paint more flower paintings series (yes, I'm sort of into flowers, right now). Besides that, I'm planning to create more hand drawn greeting cards for sale and find my signature style in illustrations.



In the words of > ET, from her blog, "A Creative Blog by a Full-time Artist & Freelance Graphic Designer. Just call me- ET :)."

Connecting with > ET :

Artist Site :
yartstik.wordpress.com
Blog :
doodledsgn.blogspot.com
FB Page :
facebook.com/pages/BazaarET/113529482011843