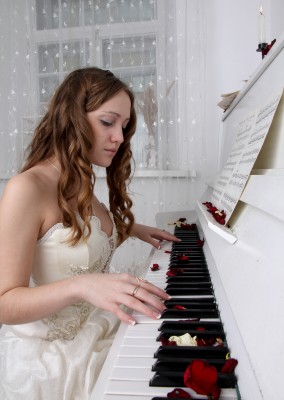 If you are in the market for a piano, another instrument, or musical and recording gear, there are many respected outlets in cities around the world from which to choose. But what makes a store truly renowned? A broad selection of merchandise is important, but customer service makes the difference between a nice music store and a world renowned one. The following highlights a few piano and music shops from around the world that earned their excellent reputations.
Faust Harrison, New York
Faust Harrison is the largest piano dealer in the New York City area. It has a huge, hand-picked inventory of the top brands of piano – and it deals exclusively with pianos. It also provides tuning and repair services, as well as recital space and the expertise needed to maintain a piano in perfect condition. Faust Harrison is a family-owned business that goes back three decades. In addition to its Manhattan showroom, on the famous "Piano Row," it has showrooms on Long Island and in Westchester. It is a piano-lovers dream, in the center of one of the most exciting neighborhoods for music in the world.
Big Music, Sydney
Big Music, with its retail space in the Crow's Nest suburb of Sydney, has one of the most stunning selections of musical instruments in Australia. It sells not just pianos and keyboards, but guitars, bass guitars, drums, and accessories as well. There headquarters also offers music lessons, a recording studio in Sydney, and lighting rentals. Big Music is a place where both professional and amateur musicians will find what they need: a sprawling retail space with a complete range of musical services. Many musical fantasies have found their realization at Big Music.
Chappell of Bond Street, London
Chappell of Bond Street (actually located on Wardour Street in London's West End) is one of the largest music shops in Europe. It was founded in 1811. It carries a vast array of pianos, keyboards, guitars, and other instruments. Its selection of sheet music, which is available in-store and on-line, is extensive, and it also provides tuning and technical services. Chappell has a new music production center within the store that can be hired by musicians to record, mix, and produce their own music.
PianoForte, Chicago
PianoForte is in downtown Chicago on South Michigan Avenue, conveniently located across from the Art Institute and two blocks from Symphony Center. It was founded seven years ago and now sells some of the highest-quality pianos in the world: grands, uprights, and digital pianos. PianoForte also produces its own recordings in the PianoForte recording studio, where it has the technical ability to record a variety of musical styles. Its eighth-floor showroom is available for hire to musicians and music teachers for recitals.