When the sun comes out, so does our desire to be outdoors. The latest bars, barbeques, beach parties… You name it, we want to be there, and be seen there. The only dilemma is what to wear. Well, fear not, because here are some summer fashion rules. You can follow them, adjust them, or make up your own as you go along.
Barbecue
Barbecues are about open fire, so expect plenty of black smoke, grease, and anything you can expect from a back garden. This is not the time to wear your finest dress or jewelry. Instead, wear your favorite jeans with a fancy top that is also practical – no dangling sleeves or chiffon fabrics (high risk of catching fire!). Shoes are usually easy to walk in – glamorous flip-flops or low-medium heeled sandals.
For this look, the jewelry can be whatever you like – colorful and chunky, or traditional and dainty. Make-up should be kept very light.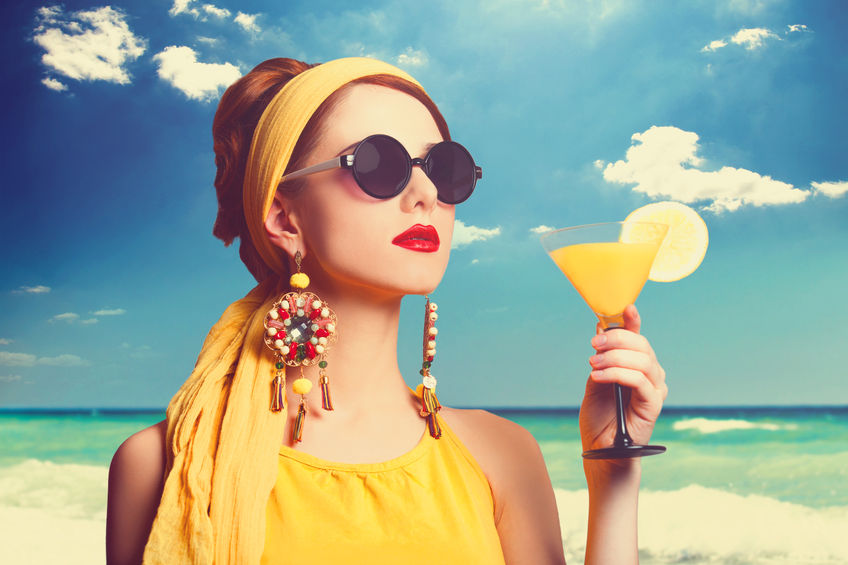 Beach Parties
Beach parties are similar to barbeques, except that you also have the option to go swimming afterward. A good outfit would be a long summer dress with beachwear underneath. That way, you have the option to go swimming if you wish, but even if you don't, you look gorgeous and elegant. Shoes should be pretty or glamorous flip-flops or low heeled sandals. Jewelry and make-up will depend on whether or not you intend to go swimming. If you want to have the option, they should both be very light.
Bars
During the summer months, the bars seem to promote more special offers to lure you in. As you will not be near open fires or water, you have more options, fashion-wise. You might want to show off your summer dresses, be more creative with jewelry & make-up, and wear your highest heels. That's up to you. Just bear your mind that the drinks will flow more freely – an issue not to take lightly if you're driving or even if you're wearing high heels. You don't want to lose your balance in your heels or receive a notice of intended prosecution for speeding offenses you don't even remember committing. So, in this situation, it would probably be best to allocate a designated driver between you or hire a taxi.
Wherever you go this summer, the trick to getting your outfit right is layering, so that your outfit can take you from cool mornings through to hot afternoons and chillier evenings with no need for you to leave the beach. or park.