Have you ever wondered why only few colors look great on you? Why the same blue shade looks great on your sister but doesn't give the same effect for you? Yes, even I wondered several times why the hot red looks great on me and why not on my best friend! Every person has a different skin tone and these are divided into "seasons".
First stand in front of a mirror and try to identify in natural light whether your undertones are warm or cool, with the help of a white sheet under your face as this does not reflect color. If you have yellow, olive or gold then you have a warm undertone and pinks and purples come under cooler undertones. Depending upon the undertones now let's check out which season you fall under.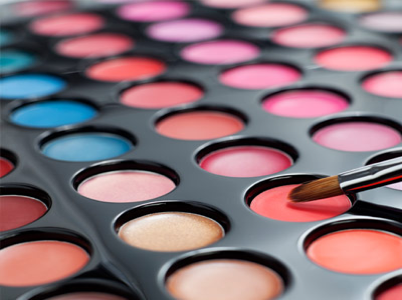 Winter: People with dark eyes and dark hair come under this season. Brunettes and at times blondes with dark eye color, olive tones with purplish undertones fall under this category. Opt for bright colors such as fuchsia pink, white, scarlet red, black, navy blue. These colors bring out your inner vibrant glow and make you feel different. Jewel tones look amazing and avoid neutral colors such as tan, beige etc.
Summers: These are flattered by icy and shiny colors. Almost all have natural blonde or light brown hair with light colored eyes. They may also have a slight pinkish tone. Go for colors like rose, lavender, aqua, greys, plum. These colors look amazing while orange and black may not suit. So choose colors with blue undertones and enhance your skin tone.
Autumn: It is the most varied of the categories. If the skin has golden or reddish undertones with golden brown eyes then they come under this category. They should choose vibrant warm colors with golden undertones, like orange, warm greys, gold, camel, beige and avoid blue tones.
Spring: This category usually have light blue or blue-green eyes with strawberry-blond, light brunette, fair skin with an even complexion. Soft colors like golden brown, peach or bright red do wonders. Try to avoid dark and dull colors.
The above-mentioned are the four types of skin tones and make sure you know the type of skin tone you have. Pick colors which enhance your skin and surprise yourself with the change. Colors definitely flatter your tone, to bring out the best and to look as well as feel great; you must follow the chart or else you might end up looking like disaster. Always keep in mind, the shades which suit you and select those while shopping and if you like that particular outfit and if it adapts well to your skin, then do not have second thoughts and purchase that immediately. If finances are low then take same day cash loans which are short-term loans that credit cash instantly and shop till your heart desires without any financially crunches.