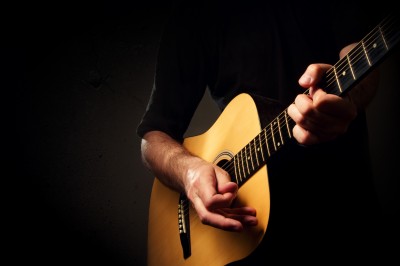 Most people who get into playing guitar do so because of a desire to emulate famous rock stars or play the songs which they grew up singing. Classical guitar is a lesser known discipline, and it receives far less coverage in the mainstream media than top rock stars and even the other classical instruments such as the piano or the violin. For any student of the guitar, taking time out to listen to the music of some of the greats in the acoustic classical guitar world will expose them to a different playing style and type of music.
Andres Segovia
Segovia is perhaps the best known classic guitarist worldwide. He was born in Spain in the last years of the 19th century and became so well known as a player of acoustic classical guitars that he had many works created especially for him by composers. His roots were in the flamenco music tradition of Southern Spain, and although he played this sort of music throughout his career, he also turned his hand to many other musical styles too. He was an early adopter of many new innovations in the guitar world and was one of the first classical guitarists to use nylon strings instead of gut.
Julian Bream
British guitarist Julian Bream was accomplished not only in the guitar but also in a whole host of similar instruments such as the lute. As well as playing he composed several pierces of music for guitar and made his living touring the world playing to packed concert houses. He was trained in many different instruments, and although his playing technique is maybe not the most orthodox style, learners of the guitar are encouraged to listen to Bream recordings to get a different perspective on classical guitar music.
John Williams
Williams was a pupil of the master guitarist Andres Segovia, and his technical skill in playing his chosen instrument is what marks him out from other guitarists. He is often confused with the other John Williams who composes film music, but the guitarist Williams has an extensive recording history too. Students of the guitar can learn a lot about the technical skills required to play the guitar to a high level by listening to the work of John Williams.
Christopher Parkening
The American Christopher Parkening also studied under Segovia and gained a reputation for excellence at an early age. He started recording at the tender age of just 18, and many in the classical guitar world considered him to be somewhat of a musical prodigy. He played as many as 90 concerts annually, and toured the world performing for classical music enthusiasts. By the time he was 30, Parkening had retired from touring and performing and decided instead to concentrate on his recording career. Students of music are often told to listen to his records to understand about the tones which a guitar can produce, and to hear the influence of Segovia on the playing style of Parkening. He is now Professor of Music at Pepperdine University in California.